California hotel in Santa Barbara epitomizes coastal cool
The interior has since benefited from a facelift by interior designer Martyn Lawrence Bullard. The aesthetic marries Spanish and Moroccan references. Plenty of arched doors and windows let natural light into the lobby, Djinn Library cocktail bar, and suites. Luxurious jewel-toned colors and materials are found in the velvet-tufted benches, headboards, and armchairs. They add warmth and richness to the more than a million hand-painted black and white Moroccan tiles that line the steps, walls and skirting boards. Rooms and suites are spacious but opulent, but nothing feels fancy or mundane.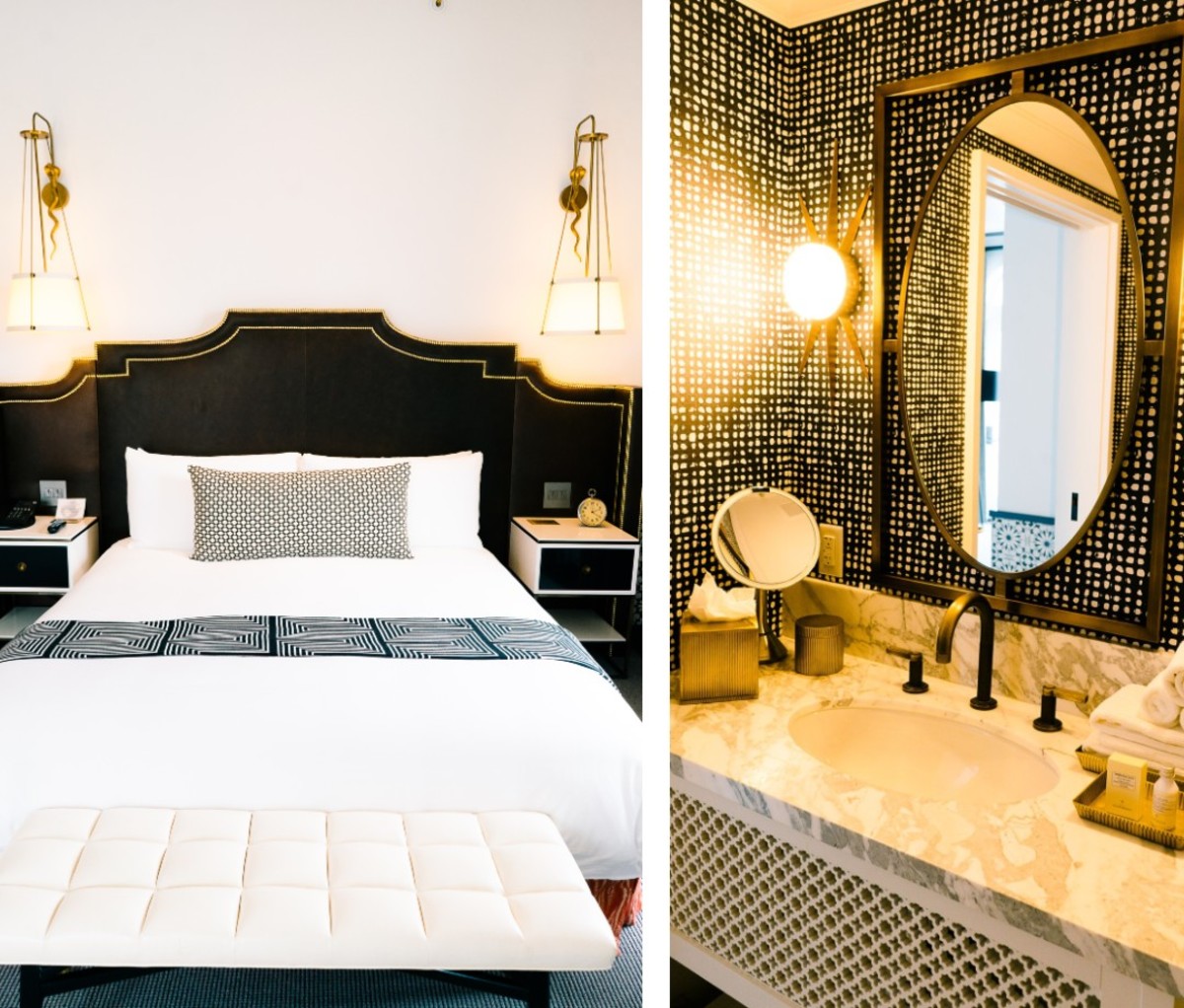 To better link the heritage of Spain and Morocco, rooms and suites are named after people, places and things of cultural significance to both, such as medieval Spanish cities (think Seville, Granada and Cordoba); Moorish troubadours; the famous bar of Tangier in Morocco, which has hosted beatnik poets and illustrious writers such as Allen Ginsberg, Jack Kerouac and William Burroughs; as well as the sestina, a type of poem with six stanzas of six lines, made popular at the time. The spaces pay homage to intrepid spirits and maintain the feel of intimate enclaves.
Some rooms have Juliette balconies suspended over courtyards or the waterfront. Other luxury corner rooms have double balconies and fireplaces just waiting to be enjoyed with a glass of local wine included in the price. the mini bar. To access the rooms in the main building, you have to climb stairs and passages reminiscent of the Spanish paseos or walkways.
Explore the grounds
Beyond the rooms, you can find respite in the gleaming white-and-blue Moroccan-style Majorelle spa. Choose from a variety of facials (including one specific to men's skincare) and massage types (Swedish, Thai, deep tissue, lymphatic drainage, and even craniosacral to relieve head and neck tension) with the ability to choose your own aromatherapy blend from essential oils and gemstones.