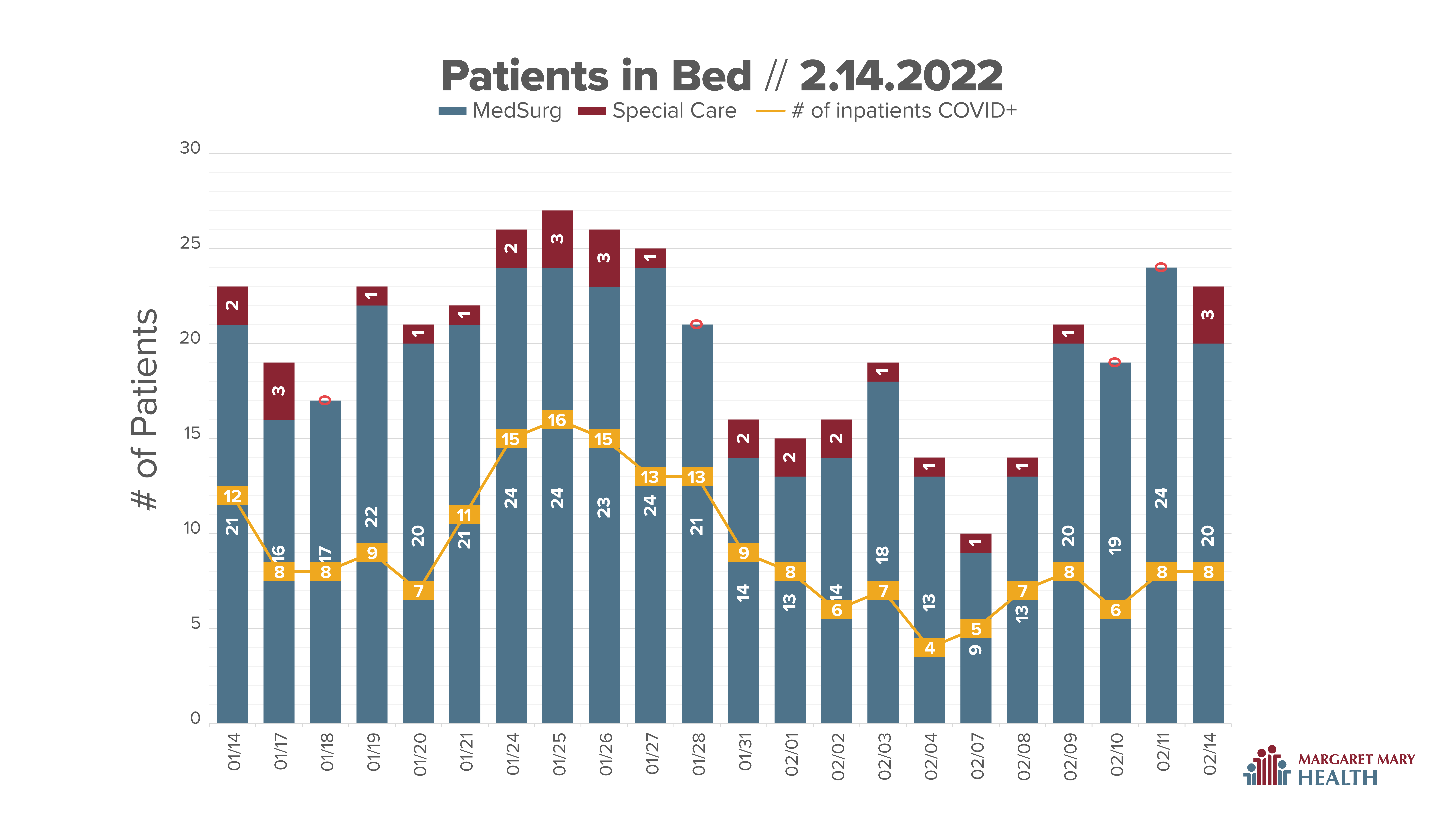 COVID hospitalizations remain the same as the previous week at MMH – WRBI Radio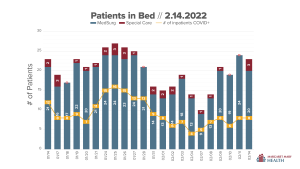 BATESVILLE, IN – Margaret Mary Health (MMH) over the past week has seen the number of hospitalized COVID patients remain consistent with patient volumes recorded the previous week.
The hospital currently has 23 patients on the Med/Surg floor, including three in the special care unit and one on a ventilator.
Eight patients are positive for COVID.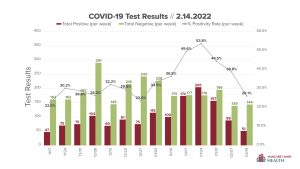 The hospital says the overall percentage of hospitalized unvaccinated COVID patients continues to hover around 85%, and they say that all currently hospitalized COVID patients are unvaccinated.
MMH officials say the percentage of patients testing positive for COVID-19 has dropped significantly, with 26.1% of patients — or 51 in total — testing positive, which is the lowest rate they've seen so far. now in 2022 (see table for testing details).
The hospital says those who need to be tested for COVID-19 should contact their primary care provider to have an outpatient test done through the hospital lab or make an appointment at a local testing site through coronavirus.in.gov.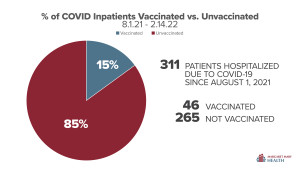 If you have mild symptoms or have been exposed to someone with COVID-19, self-testing at home with an over-the-counter test is also a good option for quick results.
Vaccination appointments for all individuals ages 5 and older can be scheduled Monday through Friday at the MMH Occupational Health and Wellness Center in Batesville at (812) 932-5105.
Vaccine appointments can also be made Monday through Friday at the Margaret Mary Health Center in Brookville at (765) 647-5126.
Walk-ins are also welcome in Brookville.