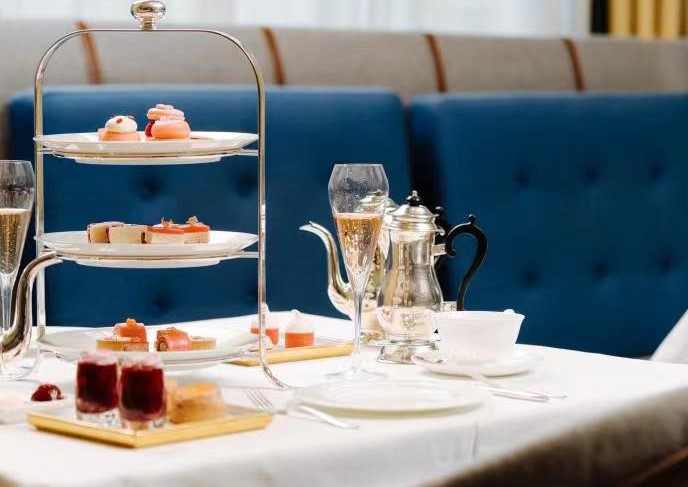 Embrace Spring in Style with CHAO Hotel's Luxurious Pink Afternoon Tea
Coming from the home country of this traditional British pastime, I must admit that I love a good afternoon tea, so I was super excited to discover the special pink afternoon tea that CHAO Hotel currently offers.
Why pink you ask me?
Well, if you've ventured outside lately, you'll no doubt have spotted some of Beijing's beautiful pink spring flowers and it's this that inspired the pink theme for the hotel's new offering.
Along with this, the focus is on fresh and natural ingredients such as fruits and flowers that combine with the spring motif. Jie Zhang, public relations manager of CHAO, also told me that they have made a concerted effort to reduce the amount of sugar used in pastries and sweets to make afternoon tea healthier.
Served in their sunny drawing room, the white tablecloths and elegant cutlery make you feel like you've been transported to an English tea room, which is the closest I've felt at home in quite a while.
There are two different options for the afternoon rose tea, which according to tradition is meant to serve two people, one option that comes with two glasses or rosé champagne and one without.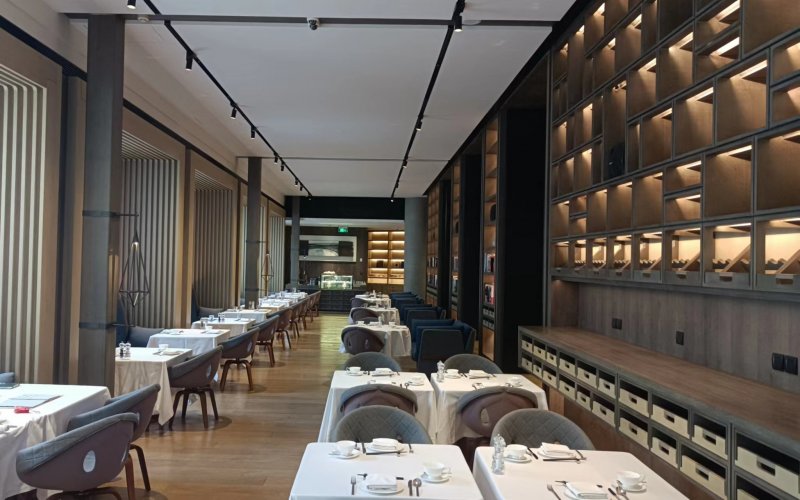 Before being served the various delicacies for tea time, you are invited to the "tea table" where you can select the tea of ​​your choice according to its flavors and ingredients. There are ten different teas to choose from, ranging from fruity teas to more traditional English black teas. I opted for a spiced black tea which tasted similar to chai tea.
Tea is served in custom-made silver teapots with an extra pot of hot water to top it off. If you opt for the more premium champagne option, this is also where you select the rosé champagne you want, there are four varieties on offer varying in sweetness and dryness, you can taste them before making your decision.
Now on to the main event, the food! First, regarding the pink theme, everything is fine and I mean everything has a distinct pink hue, even the sandwiches and scones have pink incorporated. Overall, it makes for a visually striking display, but Jie also pointed out that part of CHAO's philosophy is also to make sure their food tastes as amazing as it looks.
As expected with an afternoon tea, a three tier cake stand is a must and this one was no exception. The lower level consisted of a selection of three different sandwiches (two of each type): chicken and peach, beetroot with cream cheese and raspberry, Parma ham and fig.
The second tier was also savory items and had smoked salmon mousse, strawberry foie gras and spicy shrimp and a mango roll (two of each item). These might seem like some rather unusual flavor combinations, but they all worked really well together. I was a particular fan of the cream cheese, beet and raspberry sandwich and the strawberry foie gras.
Moving on to the sweets on the next level, there was strawberry profiterole, rose water macaron, grapefruit cheesecake and a peach pie. Next to that was a plate with two pink grapefruit tarts and raspberry madeleines.
To finish it off, there was a trifle of sherry and of course an afternoon staple: scones, fitting into the pink theme, they were flavored with cranberry, giving them a light pink flavor. The scones were lovely and light and the sherry trifle was full of fruity flavors and a slight sherry aftertaste.
If, like me, you feel very satisfied but also very full after afternoon tea and feel like walking a bit, you can go to the first and basement levels of the hotel to discover CHAO's current art exhibitions which are completely free. walk in.
Hotel CHAO's Afternoon Pink Tea for Two is 688 RMB, or their Pink Champagne Afternoon Tea for Two is 988 RMB. The rose-themed tea will run until the end of June, after which a new seasonally-themed afternoon tea will be announced.
CHAO Hotel
4 Gongti Donglu, Chaoyang District
朝阳区工体东路4号
READ: Get hot buns in time for Easter at these stores
Images: Hotel CHAO, Katie Coy