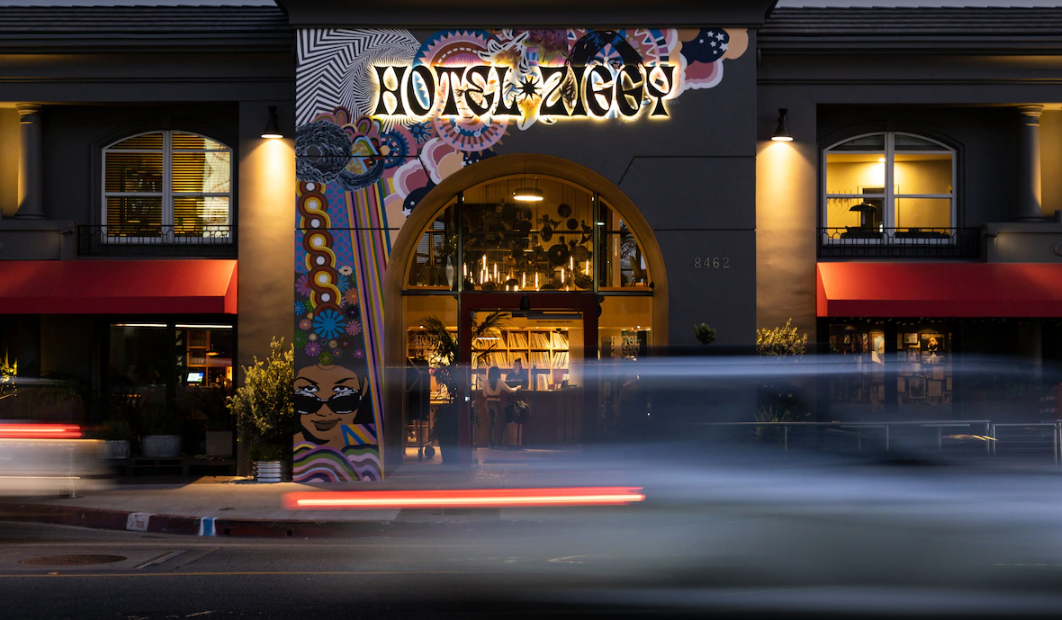 Get (hotel) Ziggy with that
I read with interest the news of the recent opening of the trendy new Hotel Ziggy. Located in the heart of the legendary Sunset Strip, this hotel is billed as the pinnacle of rock 'n' roll chic. The reason for my interest was the fact that this building at 8462 Sunset Blvd. was my very first home when I moved to the Los Angeles area in 1971.
At the time, the hotel was known as Park Sunset, and although not as luxurious as its current incarnation, it was a favorite stopover for touring musicians, including legendary bluesman Bo Diddley, who I saw one day in the lobby as he and his group were checking out. Future Alice Cooper bandmate Whitey Glan hung out at Park Sunset while performing in the rock opera band 'Tommy', which performed at the Aquarius Theater.
The Park Sunset had been popular with recording industry types since the 1950s, when rock pioneer Eddie Cochran was a frequent visitor since his manager Jerry Capehart had his offices in the building. In the 1970s, Warren Lanier's public relations company on the street floor handled artists like Barry White, Johnnie "Disco Lady" Taylor and blaxploitation producer/star Fred Williamson.
The Park Sunset had daily, weekly, and monthly rates, making it a great place to start a new life in a new city. At the time, I was paying $125 a month for a corner boy's apartment with a sweeping view of the LA basin with its pattern of bright lights. A fridge was included but no microwave as we didn't have them yet, but I had a hot plate. Since I ate most of my meals to work or took out, I wasn't particularly interested in cooking at the time. There was a well maintained pool and parking was free.
The property then became the Grafton Hotel for a few years before being redeveloped into the Ziggy Hotel in 2022. According to their website, rooms at the Ziggy Hotel start at $219 a night plus $55 for parking. I know a lot of money has been spent renovating this place and the inflation is crazy, but it still makes me sad that today's young people who are California dreamers can't just throw away their legged jeans. elephant and their favorite records in the trunk of their cars, drive a few days and find reasonably priced accommodation waiting for them while they decide what they want to do with their lives.
The Covid-related demise of the Alta Cienega and Holloway motels leaves West Hollywood with an impressive array of shiny new luxury hotels catering to well-heeled foreigners, but little to none for regular folks who are new to town and hoping to put up. bottom of the roots. It makes me sad but I guess it's progress, WeHo-style.