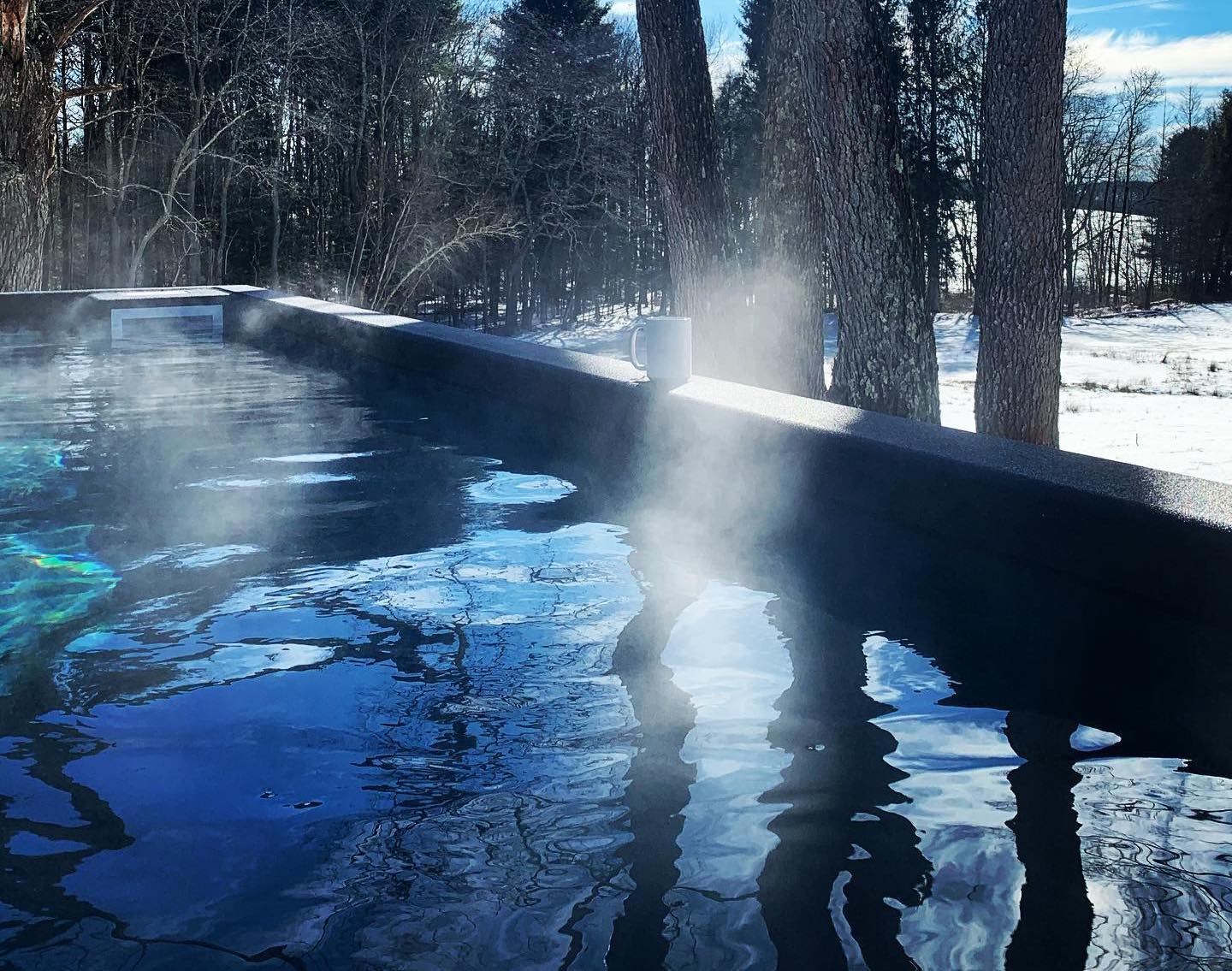 Hot pool at new Catskills hotel is a hit with guests
When travelers imagine relaxing in a hot tub or heated pool, many images come to mind. But chances are none will include…a shipping container.
This unexpected surprise and delight are among the many features to discover at Rest Co., a new boutique hotel in the Catskills near Bethel Woods, co-owned by longtime friends Max King and Heath Miller.