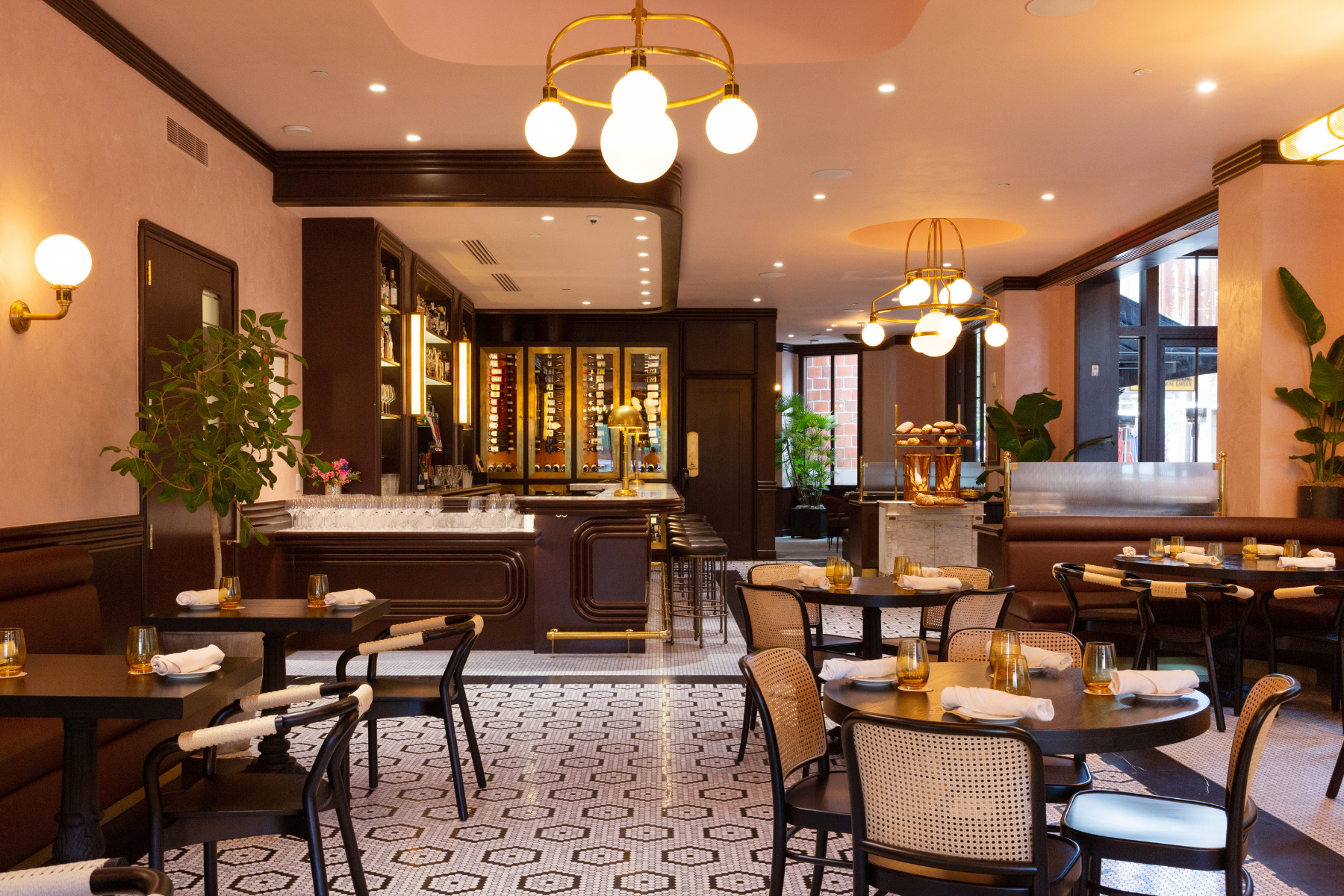 How to spend two opulent days in San Antonio
Growing up in Napa, my family and I would walk the downtown Riverwalk, and my mom would mention how many Riverwalks were modeled after the one in San Antonio. As we stopped at the Thompson San Antonio, I was delighted to finally experience the Riverwalk my mom mentioned.
The Thompson San Antonio-Riverwalk, one of three luxury hotels owned by Hyatt, opened in February 2021 and proved to be the perfect hideaway during my stay. Its Dallas counterpart opened in downtown The National in November 2020, and a location in Austin will follow soon. A sliding door separated the luxurious bed and bathroom from a kitchenette and entertainment area, all closed on one side by full-length windows offering city views.
Day 1: The art of food, flowers and well, art
Before heading to the San Antonio Botanical Garden, my travel companion and I explored the Riverwalk a bit, admiring the gondolas, lunch spots, and passing tourists. The greenhouses featured bright and bold orchids, among many other beautiful and intriguing plant species, which were unexpected. Still, the Frida Kahlo Garden Oasis exhibition was definitely the star. The exhibit arrived in San Antonio after touring cities around the world and occupied an area of ​​2,100 square feet, showcasing the highlights of his famous home, Casa Azul, and his garden, including the pyramid that featured Diego Rivera's collection of pre-Columbian artifacts, a frog-themed fountain, and Kahlo's desk and easel.
We made a quick stop at Commonwealth Coffee in Alamo Heights, a hidden gem with amazing afternoon caffeine options and a fun chicken coop in the back. A quick stop, or a day of remote working from their store in a remodeled 1920s house, is a must.
We continued to the McNay Art Museum, where we enjoyed the lower level sculpture offerings, several traveling exhibits, including my favorite by Yayoi Kusama titled "All the Eternal Love I Have for Pumpkins," which showcased an abundance of glass, dotted pumpkins in an immersive hall of mirrors – and the rest of the museum's permanent collection, which includes American, European, modern and contemporary art, among other styles. The room filled with French art glass was also a highlight.
We returned to the hotel for dinner at Landrace, a restaurant hosted by James Beard Award semi-finalist Steve McHugh. We were fortunate enough to sit by the kitchen, so we could see all of our dishes being prepared and chat with Chef Taylor Martin-Funk, as he took us on an unforgettable journey through the menu that would turn out to be the best. point of our trip and some of the best food and service we have ever experienced.
We started with what the chef called a caviar bump, in which we were given a spoonful of caviar on our wrist to enjoy with a glass of Prosecco. We then worked our way through the Texas Rabbit Roulade, Red Snapper Crudo, and Grilled Caesar Salad, all of which were outstanding, before dipping into the 8oz Wagyu Filet Mignon with Shishito Peppers and Lamb T-Bone with Gravy. chimichurri for our main dishes. . We washed it all down with a signature Hang Up Your Spurs cocktail of Knob Creek Rye, Bacardi Ocho, Carpano Antica vermouth and sweet pineapple. We opted for the carrot cake with a pair of spicy frosting for dessert, an atypical choice for us, but well worth venturing out of our norm. The chef was kind enough to let us taste the unique bay leaf and basil gelatos which ended a tasty evening in a memorable way.
Day 2: Modern art, French cuisine and Texas history
We started our second day in Bexar County with a visit to Ruby City, a contemporary art center founded by late collector, philanthropist and artist Linda Pace. Housed in a large red building just five minutes from the Thompson, the gallery's collection and traveling exhibits are worth a brief stroll.
We then had lunch at Mon Chou Chou, a French restaurant located in the bustling Pearl District of San Antonio, which opened at the end of 2020. The Ham Raclette Cheese is a must for starters; his creamy melted cheese spread over a crispy baguette was a luxurious opener. Our waiter recommended the Baked sea bass (baked branzino) with a cape butter sauce, melted potatoes and French green beans as a main course, and we got it right.
An off-menu dessert to try? The chef's opinion on a strawberry shortcake.
After lunch, we headed to the historic San Antonio Missions, where we visited the San Juan Mission, the largest of the Missions. We learned how the iconic communities, whose aim was to convert the indigenous peoples of the region to Catholicism, functioned – how they made cereals, took care of their sick and defended themselves against raids – and entered the church, still decorated with remains. bright colors that once adorned it. We also visited the small mission of Mission Concepcion against the surrounding brush, where a priest still lives.
Our guide directed us to an abandoned public bath on the way back to the hotel, a lesser-known blast from the past worth a quick stop. We returned to the Thompson for dinner at the hotel's rooftop restaurant and bar, The Moon's Daughters, where we sampled the grilled grilled octopus skewers to start and the Greek lamb burger for our main course. Watermelon lovers will appreciate the Tripoli cocktail, a not too sweet accompaniment to the meal.
Day 3: Relaxation and return
Before returning to Dallas, I took a trip to the spa for a Chill Revival Cryo and Thermal facial – which alternated between hot and cold cryotherapy to firm and detoxify – with my esthetician, Dianne. I was lucky enough to receive my treatment the day the spa opened in August, among the first to discover its hammam and its various treatment areas.
We made a brief stop at the Alamo on the way out of town, a fitting end to a memorable trip.