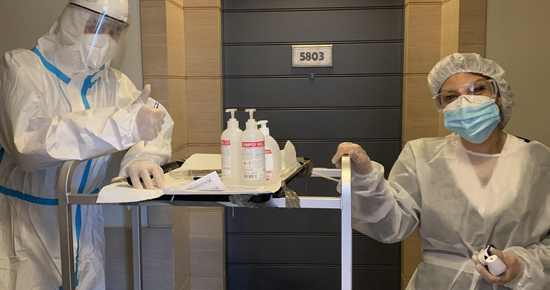 LOCKED DOWN in ITALY: NoHum high school students on spring tour of Europe contract COVID, end up in a secure facility in Rome; Their parents are very angry | Lost Coast Outpost
About two dozen children from Humboldt County are currently trapped in Italy, after a spring break education tour of Europe went horribly wrong last week after about two dozen students and several adults contracted COVID, leaving many of them institutionalized and unable to return to the United States.
About half of the students are currently locked up in Rome, in a Sheraton hotel that was taken over by the government and turned into a COVID-secure facility at the start of the pandemic. These students are kept in fairly dire conditions, parents say, with intermittent access to food, medicine, fresh air or even – until recently – the ability to visit each other.
The other half, who tested positive for COVID earlier in the week, are in Milan, being housed in better conditions but still trapped in the country until they test negative.
the Outpostspoke to several parents of these students. Those we spoke to are a little freaked out and more than a little angry with the Northern Humboldt Union High School District and the travel company that organized the educational trip. They're partly upset about what they call the lack of COVID precautions taken by tour organizers, but they're also in disbelief that those organizers don't seem to have a contingency plan in the event of an outbreak – especially in the stranger. , especially in a country where lockdown requirements are still going strong.
"It's just a whole conflagration of bullshit," said Rae Robison, a professor at Cal Poly Humboldt with a son currently in quarantine at the Sheraton, when speaking with the Outpostthis morning.
The trip – which originally included 68 students from Arcata and Mckinleyville High Schools enrolled in AP European History classes, along with several chaperones – was planned and undertaken by EF Educational Tours, a travel company focused on the experiences of students abroad. It was originally planned to include multi-day stops in the UK, France and Italy. Robinson and other parents said it was difficult almost from the start.
The children started falling ill before the group reached Milan, the parents say. Upon arrival, several children tested positive, but the group quickly ran out of rapid tests. Other students started to feel sick, but only retested after everyone in the group who had tested positive continued to the next stage of their program, a villa outside. from Rome.
But even as the children began to get sicker and sicker, this villa proved inadequate – according to messages sent to parents, it lacked hot water and catering services. After a day and night there, a group chaperone employed by the school district wrote a note to parents at home, which one parent shared with the Outpost:
We stay a second night at Villa Valente – which can accurately be described as charming in a rustic way. The staff was super helpful, but we just ate our second sandwich of the day because they're not prepared for anything like that.

I am planning that we will upgrade to a business class hotel – one with room service so we can have our meals – tomorrow. As soon as I know more I will send you an email.
But when the bus pulled up outside this "business class hotel" – the Sheraton Parco de'Medici – the children were surprised to be greeted by armed guards. The hotel was now serving as a government COVID facility, and everyone who had since tested positive for COVID was escorted inside and placed in isolation.
During the few days they were there, they were confined to their rooms and given institutional meals, and received very little medical attention when they were sick. No laundry service is available. According to two parents, there have been outbreaks of bedbugs in children's bedrooms. Until recently, they were also all isolated from each other, and only some of them had the luxury of a balcony to get some fresh air.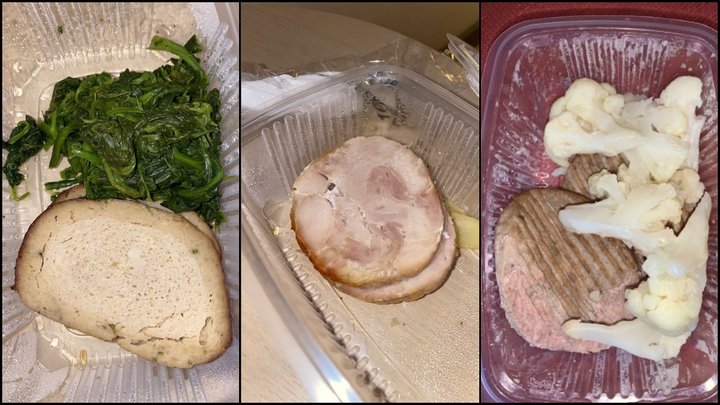 It has loosened up a bit from today. Pupils are now allowed to visit each other during the day, according to parents, who held a group discussion to figure out what to do to help their children. A few of them are flying to Rome right now, and at least a few others say they might join them soon. They plan to join the school chaperones who have been staying with the children – at least one of whom has not yet tested positive and is apparently running frantically around town in an attempt to get supplies for them.
Kids can be for the long haul. Current rules, in Italy, prescribe a 7-day waiting period between COVID tests. Children who ended up in Rome are due to be tested again on Monday; anyone who continues to test positive will apparently be stuck there for at least another week.
Rosemary Sherriff, a geography professor at Cal Poly Humboldt whose daughter, a sophomore at Arcata High, is one of the students in Rome, told the Outpostthat she is one of those who are considering flying away if the situation does not improve soon. She said her first priority was to try to find a way to get the children out of the Sheraton and into another facility. Like many parents of children in Rome, Sherriff knew that children who fell ill in Milan could be quarantined under very different circumstances: they were allowed to stay in their usual hotel and could get some fresh air and play. exercise during quarantine. (Another parent from Rome, Elise Miller, told the Outpostthat she understands that the law does not require children to be in government-run facilities – that they can quarantine any place that will have them.)
Both Miller and Sherriff said they are frustrated that it seems to be up to parents, rather than the district or the travel company, to lead efforts to improve the situation for their sick children. "It's just a huge amount of frustration, and parents feel like we have to do a lot of advocacy ourselves," Miller said.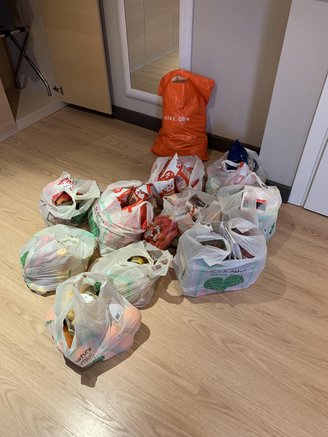 NHUHSD superintendent Roger Macdonald told the Outposttoday that he and his staff have worked tirelessly with the State Department and Representative Jared Huffman's office to improve conditions for students, including exploring the possibility of finding them a new place to stay and increasing the frequency of testing. He said he understood parents' frustration at this time, but wanted to assure the community that the district was doing everything possible to support students and their families, and that staff members on the ground in Milan and Rome did all they could to help the students.
He said once everyone is safely home, the district will review the trip to see if lessons can be learned from what went wrong and what could have been different. Everyone knew there was a risk of an outbreak, he said, but after a two-year hiatus people – parents, teachers, students – were eager to resume the annual trip to Europe, all as they were eager to return to other traditional school activities.
"We've had kids traveling since we were young, for sport – a lot of us have travelled, and we haven't really encountered that," he said. Meanwhile, eight of the children currently stuck in Milan have now been allowed to return home, Macdonald added.
In a statement sent to OutpostToday, Terence Burke, spokesperson for EF Educational Tours, wrote that differing laws between Italian states have made it difficult for children in Rome to find alternative accommodation. He pointed out that students and parents are required to sign a "COVID Safe Travel" agreement and said the company is supporting children and their parents during this time. He wrote:
We've sent an additional EF tour manager to support the band's sidekicks, who haven't tested positive; and we offered to fly the students' parents to Rome to be with the group. One parent is now on hand to provide additional support and a second is on the way.

We were unable to obtain approval from the Italian government to inspect the accommodation conditions; however, our tour managers have arranged for the band to move to new rooms within the quarantine hotel. Tour directors also support tour leaders to ensure the group has extra food and their needs are met. Despite Italian COVID regulations limiting group transfer to a new hotel, we are continuing to work with officials in Italy to see if a transfer is feasible.

Our EF COVID Care Promise program provides comprehensive assistance to every travel group in the event of a pandemic-related travel disruption. The program provides accommodation and meals, in-person representation and coordination with local authorities, translation services, changing flight reservations and facilitating communication between the group and their families and the school at home, if needed – all at no additional cost to the traveler. and throughout the extended duration of the trip.
Meanwhile, the county's Public Health Division is working with students and chaperones who have returned from the trip and who — if found positive — may be carrying a COVID variant that has not yet been seen. in Humboldt County.
"Public Health is working with the Arcata and McKinleyville High School Group on response testing and will send all positive tests to the state for genomic sequencing," Public Health Director Sofia Pereira wrote. Outpostthis afternoon. "The turnaround time for sequencing results is usually 3-4 weeks, but as this relates to international travel, we should be able to expedite the sequencing.