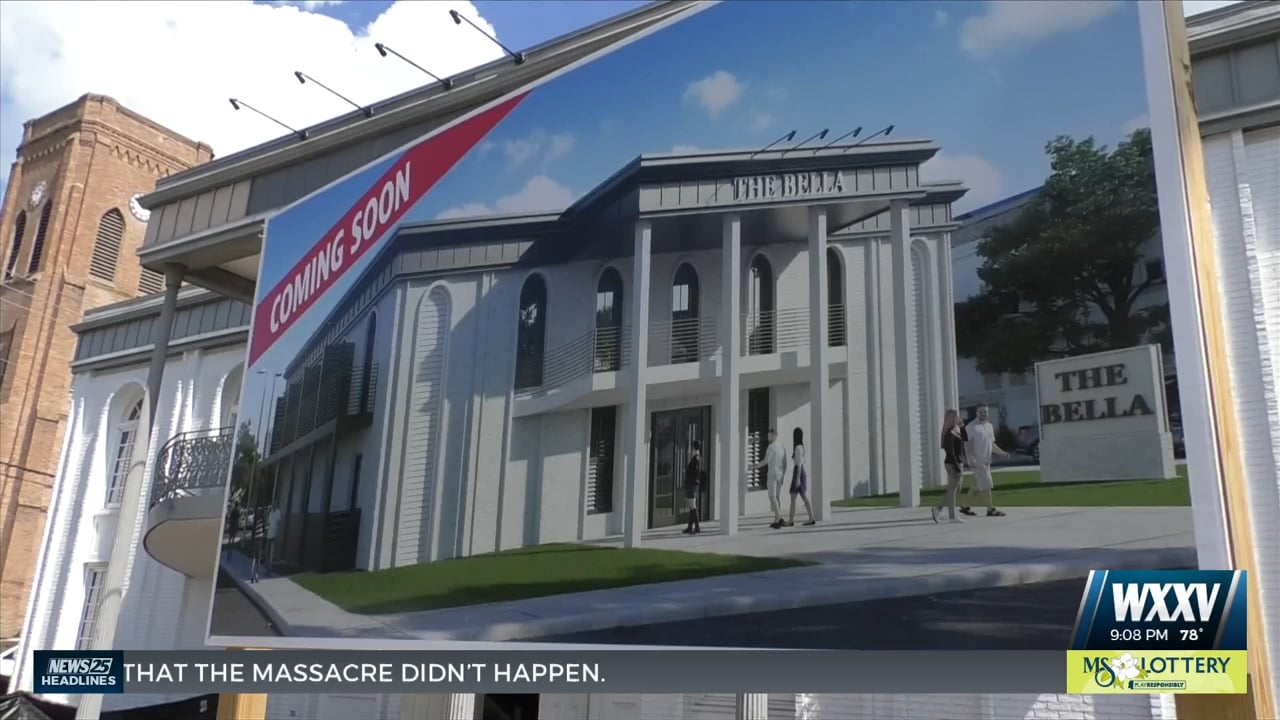 Old Wells Fargo Bank in Biloxi is being transformed into a luxury hotel
A local developer and his wife are transforming a former Wells Fargo bank into a 14-room luxury boutique hotel in downtown Biloxi.
Ivan and Kelly Spinner team up, with Ivan being the mastermind of the operation and Kelly being the interior designer.
Named after their daughter, the Bella Hotel will look like something unique, giving off a chic, modern New York or LA vibe, including a cafe and lounge that will serve breakfast and lunch.
Spinner says he thinks the hotel will appeal to locals, giving them an out-of-state experience while still being close to home.
And the location can't be beat for weddings, Mardi Gras parades, and other events. Kevin Spinner said: "I hope people around this area realize 'hey, we're trying to improve it.' It's definitely going to be more edgy and different than a typical small coastal town, but I think it's going to be well received.
Bella Spinner said: "Very excited that they're naming something after me. And I'm the first one they name, the first kid they name. Obviously the favorite.
The Spinners plan to open the Bella in the spring. For more information on booking, you can go to thebella.com.