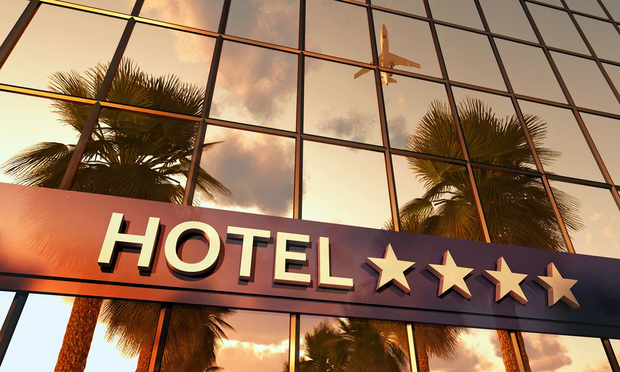 Park Hotel & Resorts to sell another $400 million portfolio
Park Hotel & Resorts will continue its campaign to sell hotel properties to boost liquidity on its balance sheet, with the goal of selling an additional $400 million of assets by the end of the year, the REIT said during a briefing. a second quarter earnings call.
So far this year, the company has sold five hotels worth a total of $270 million. Park said hotel sales were executed at or near 2019 pre-pandemic valuations. Funds were reinvested into the business through share buybacks and debt reduction.
"Despite recent volatility in debt markets, interest in hotel real estate remains high. As a result, we plan to sell an additional $300-400 million of assets to reduce leverage and reinvest in our portfolio," Park Hotels & Resorts CEO Tom Baltimore said on the second quarter earnings conference call.
Baltimore said the company's growing wartime cash — now $1.8 billion, with no major maturities coming up over the next 12 months — would be deployed to "maintain flexibility as we seek to switch between defense and attack, depending on what the markets dictate. "
Park's recent deals include selling his 25% stake to investors in the Hilton San Diego Bayfront Sunstone Hotel for $157 million and the Homewood Suites by Hilton at the Seattle Convention Center on Pike Street for $80 million.
In its second-quarter earnings report, the REIT said it delivered stronger-than-expected second-quarter performance as the continued recovery in leisure travel was bolstered by increased business travel, which reached 95% of 2019 levels.
In a second quarter 2022 earnings call, the company said its business-oriented hotels opened the full quarter and saw midweek occupancy rates of 73%, a 30% improvement over compared to the first quarter.
Park said its hotels in urban markets saw increased demand and average occupancy of 64% for the second quarter, a 25% increase from the first quarter of 2022. During the second quarter, the The company's last remaining pandemic stop, Parc 55 San Francisco, reopened May 19 and notched 67% occupancy at the 1,000-room landmark in June.
Park Hotel & Resorts has a portfolio of 49 premium branded hotels and resorts with over 30,000 rooms. The REIT indicates that 85% of the portfolio is in the luxury or "high end" segment; 80% is located in the CBDs of major cities.
Based in Tysons, Va., Park was established as an independent business in 2017 after a spinoff from Hilton. In 2019, Park acquired Chesapeake Lodging Trust, adding hotels in San Francisco, Boston, Miami and Los Angeles.