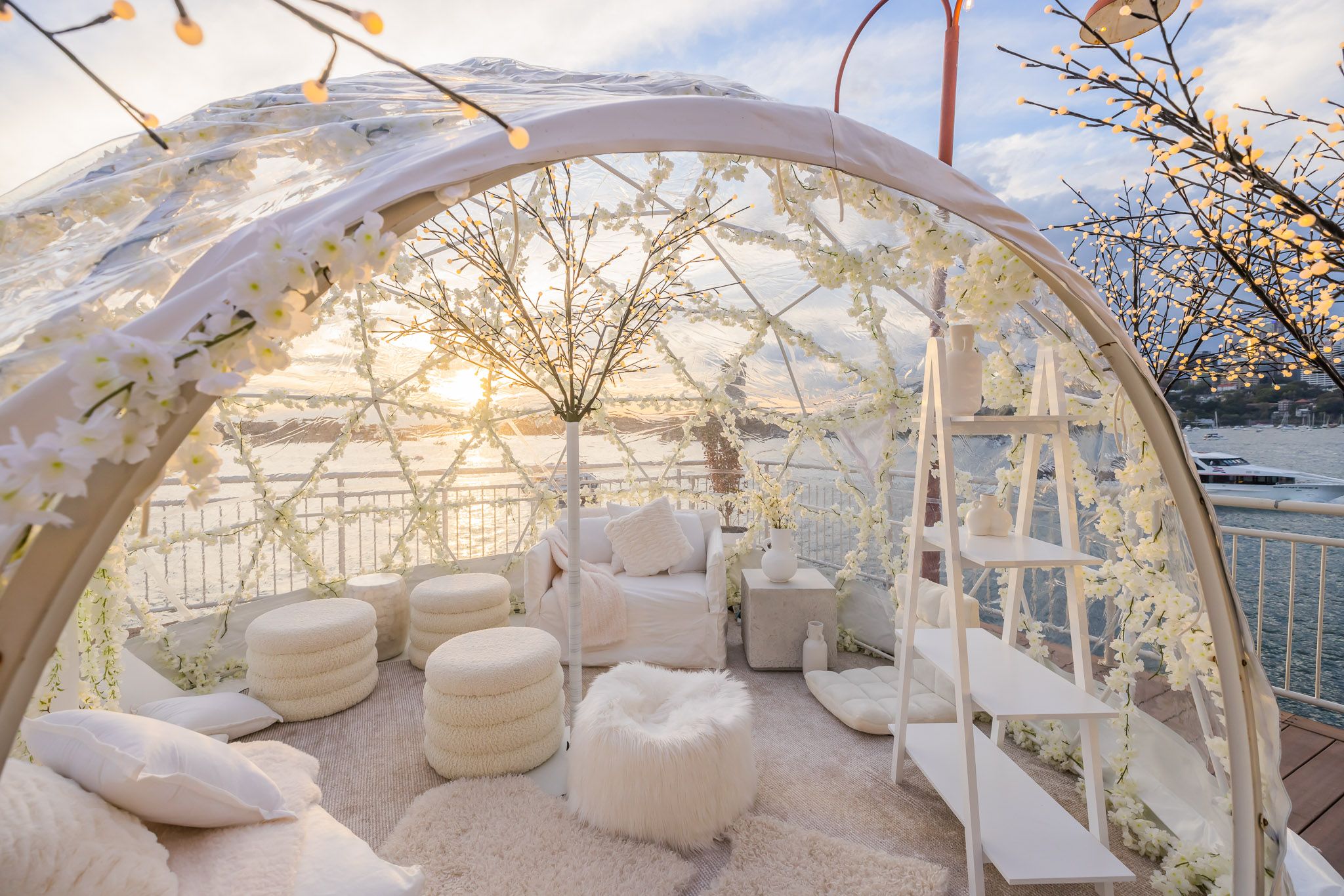 Pier One Sydney Harbor will bring back Sydney's famous luxury igloos
As winter approaches and Sydney is bustling for business, Pier One Sydney Harbor is bringing back the luxury hotel's famous seasonal private igloos. Designed to offer locals a different place to drink during the colder months, the pop-up event spaces have become something of a symbol of Sydney's autumn and winter seasons and a nice little spot of luxury for those who want a different perspective on Sydney Harbour.
Large enough for groups of up to ten with a private chef, canned cocktails and a tight wine list, Pier One igloos will once again be perched on the balconies of Pier One Sydney Harbor suites, which guests can also book for the night. stays.
Needless to say, this is one of the best date ideas in Sydney during the long period from May to August.
---
---
The return of the Pier One igloos also looks like a complete overhaul. Where furniture in these cozy globes typically pops with a bit of color, the hotel worked with designer Tara Whiteman to create something a little more cohesive for the winter aesthetic. It's an all-white "winter wonderland" with plush furniture, puffy footrests that look like snowballs, and just to add a bit of drama, some cherry blossoms to skew the Japanese slightly. .
While it might sound like something only influencers would dabble in, the Pier One igloos have in previous years proved a popular hit for the Marriott Autograph Collection hotel, which sits in the shadow of the Port Bridge. Sydney and offers direct access to the new Walsh Bay Arts Precinct – one of the main centers for the ongoing Biennale of Sydney.
Available for booking from Thursday May 5, the Pier One igloos are available on three different time slots. That is to say from 12 p.m. to 2:30 p.m., from 3:30 p.m. to 6 p.m. and from 7 p.m. to 9:30 p.m. Note that the 7 p.m. slot from Friday to Sunday is only available for groups when 1 or 2 of the guests also intend to stay the night. Unfortunately, the ten people are not officially allowed to stay overnight in the Igloo Suite.
If you wish to spend time in the Pier One Igloos, you will need to book the Igloo Balcony Suite. You and your friends will be hosted in the suite by various waiters who will ferry you food and drinks, chosen from a quite delicious menu which includes Sydney rock oysters and blanc de blancs and lime leaf dressing, spicy seasoned crudo cuts of tartar lettuce, wagyu skewers and grazing boards filled with Aussie charcuterie and cheeses.
As for what you'll bring, expect canned cocktails like a Negroni with gin from the highly regarded Never Never Distilling Co., and various others including margaritas, Bloody Mary's, and espresso martinis. Wine will be available (by the bottle only) and there will also be plenty of buckets of beer on the menu.
Each reservation has a rental fee and a minimum food and beverage spend starting at $200 rental and $400 spend. This price goes higher if you want to stay the night of course, but at least this price includes parking and breakfast for two the next morning.
Unfortunately, it looks like Pier One didn't choose to split the igloos into two formats this year. In previous years they also offered an igloo with a hot tub, but it seems this year you can only opt for the one without a hot tub.
---
---