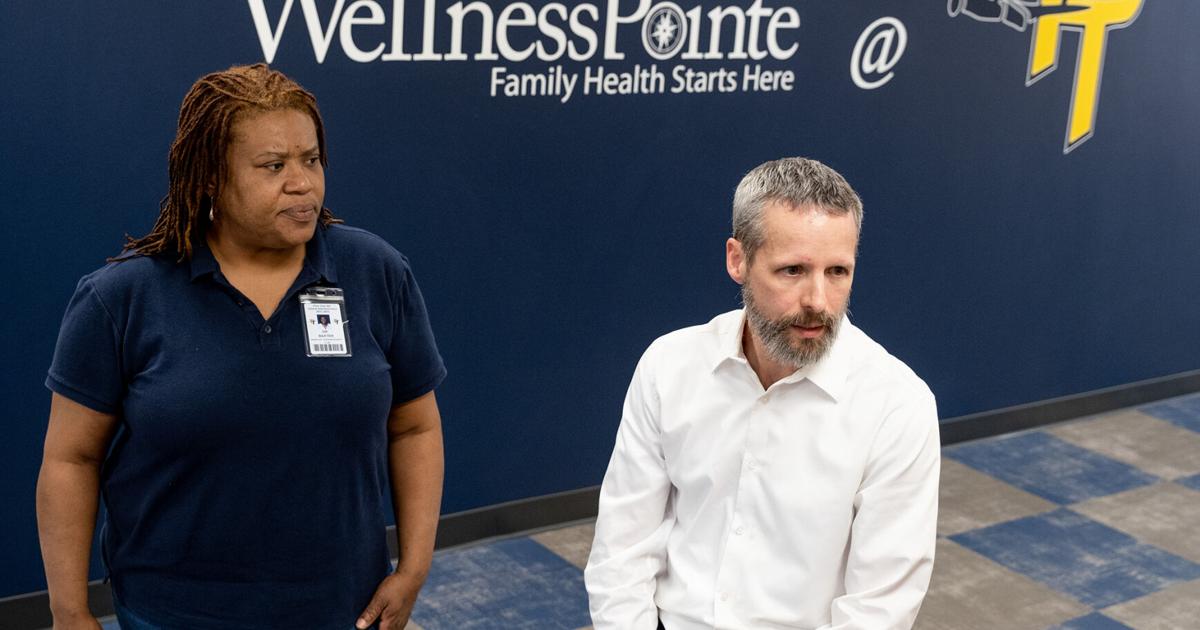 Pine Tree High School clinic opens to the community | Local News
The new Wellness Pointe at PTISD Community Clinic has officially opened on the campus of Pine Tree High School.
The clinic is made possible by a federal grant of $200,000 over three years.
Jones previously said Pine Tree ISD was one of the districts he contacted to apply for the grant and added that he had a relationship with Valerie Baxter, assistant superintendent for innovation and academies, through their department. on the board of directors of the non-profit organization Education By Design.
The grant was specifically for a health center in a school or on school district property.
According to Jones, the cost of running a clinic the size of Wellness Pointe at PTSD is about $400,000, so the other half is supplemented by Wellness Pointe.
The clinic offers medical services on one side of the building and behavioral services on the other. It has four examination rooms, individual and group therapy rooms, and a play therapy room.
The clinic is staffed by Wendy Fopay, Family Nurse Practitioner, and Kimberly Peterson, Licensed Professional Counsellor.
Several open spaces in the clinic are reserved for future services.
"As the need arises for the type of services needed, we will expand the clinic," Jones said.
He gave examples such as dentistry and optometry services, but repeated that he and staff members were waiting to assess community demand.
Based on the number of patients who have requested behavioral health services, Jones said he expects some of the empty space to become additional behavioral health offices.
"During the first two weeks of (Peterson) taking patients, we got to the point that we had to temporarily stop admitting because we had so many admissions that we couldn't get patients to come back for follow-up services. , so we're already recruiting for another (licensed professional counselor)," Jones said.
Peterson agreed that the need for behavioral health services was overwhelming. She said she regularly receives referrals for people of all age groups – children, teenagers and adults.
The play therapy room offered at the clinic is the largest of any Wellness Pointe location, Jones said.
He explained that all Wellness Pointe services will be accessible to patients, even if they are not offered at the PTSD clinic. Patients requiring specialized assistance will be referred to other Wellness Pointe locations.
Wellness Pointe at PTISD is located at 1001 W. Fairmont.
The clinic accepts Medicaid, CHIP and Medicare (including Health Spring). Most health insurances are accepted, including Aetna, Blue Cross/Blue Shield, TRICARE and United Healthcare.
Clinic hours are 8:00 a.m. to 5:00 p.m. Monday through Friday. No appointment is necessary.
Contact the clinic (903) 212-4820.