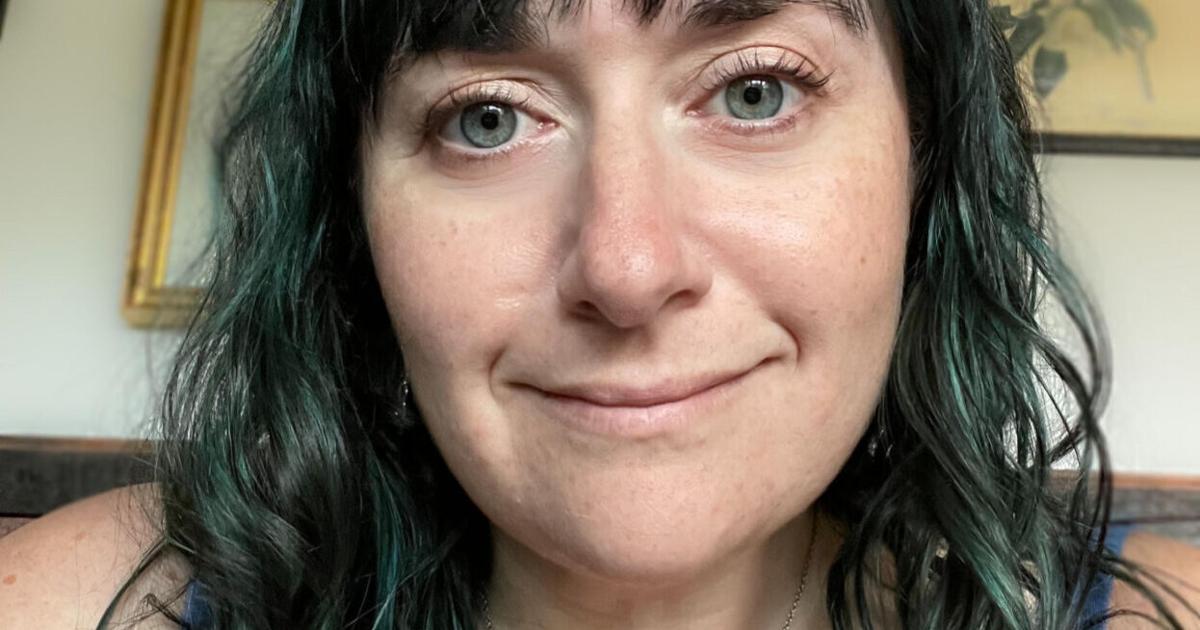 Proponents mixed on mental health focus of gun bill | human interest
After recent massacres at an upstate New York supermarket and an elementary school in Texas, advocates feared that those diagnosed with mental illnesses would become scapegoats in the contentious gun control debate. fire.
Now that Congress has passed the bipartisan Safer Communities Act, actors on the ground are welcoming the measure's focus on mental health programs and their funding. But their concerns have not completely evaporated.
The day after the May 24 shooting that killed 19 children and two teachers at an elementary school in Uvalde, Texas, the National Alliance on Mental Illness (NAMI) released a statement warning against the association of gun violence and mental illness.
"Mental illness is not the issue," the statement said. "Singling out mental illness does not bring us as a nation closer to solving the problem, and it leads to discrimination and stigmatization of people with mental illness. …"
A month later, President Joe Biden signed into law the bipartisan Safer Communities Act, saying, "God willing, this is going to save a lot of lives.
Gun control groups have hailed the law's provisions, which include: a ban on straw gun purchases; enhanced background checks for gun buyers under 21, including a review of minors' records; and funding states to implement "red flag" laws to keep firearms out of the hands of individuals deemed dangerous to themselves and others.
Yet a large part of the bill is about mental health.
There is funding for mental and behavioral health care training for pediatricians, school-based mental health services, community mental health centers, mental health awareness training, and the National Suicide Prevention Lifeline.
Susan Stearns, executive director of the New Hampshire chapter of NAMI, said she welcomes the new funding and the focus on mental health. "Overall, it's encouraging," she said. "I would like to see more bipartisan action to address these issues that affect the daily lives of so many people."
The new block grants that will come to New Hampshire as a result of the new law are badly needed, Stearns said. "We know we are facing a mental health crisis, particularly when it comes to children's mental health," she said. "We need more investment at all levels in mental health services."
But she acknowledged that focusing on mental health programs in what was being promoted as a gun safety bill risked doing what NAMI had warned against. "We must always avoid confusing gun violence with mental illness," she said.
Mental illness is not a good predictor of violence, Stearns said.
"There is no doubt that there are people who, because of their mental illness, can be violent," she said. "It's not exclusive."
"That said, statistically, you are more likely to be abused if you have a mental illness or other disability."
Stearns said she's excited to see funding for states to implement "extreme risk protection orders," known as red flag laws. But she said there needs to be a mechanism for people to get their guns back once they get better.
"People are recovering. They are getting treatment and they are recovering," she said. "There should be an opportunity to say, 'I'm much better now. I just want to go hunting with my uncle.'"
For Stearns, it's about preventing suicide. "We know that preventing access to lethal means is a really critical part of suicide prevention," she said.
A chance at life
Samantha Captain, mental health counselor for Manchester Peer Support, said she was happy to see the new federal investment in mental health care. She hopes some of the funding can be used to create more peer support programs, especially for children.
But the captain said the new federal law doesn't address the real problem. She's blunt about what she thinks needs to happen: "Get rid of the guns."
"No one is immune to mental health issues," she said. "We're all one very bad day away from having mental health issues, in my opinion."
She sets an example. "I'm smart, articulate, capable, strong, resilient and I still deal with these mental health issues to the point where I don't want to have my hand on a gun," she said. "Not because I'm afraid of hurting someone else, but because I'm afraid of hurting myself on the wrong day in the wrong circumstances."
"I'm someone who has tried to kill myself before and failed, and I'm so happy to still be alive," she said. "If I had had a gun, I might not have had it."
Captain had a traumatic childhood. "My dad was very abusive and my mom was very loving," she said.
When she was 10, she wrote a suicide note at school. Her mother was a teacher and put her in touch with a counselor, who gave her "worry stones" to help her bear the brunt of her worries.
Captain went to art school but had to drop out when she started having "crippling" panic attacks. "I found myself crying, shaking, being scared, hiding under my desk in my dorm," she said. "I would have flashbacks, horrible nightmares."
There were other problems over the years: an abusive marriage, the death of first his mother and then his mother's sister, both of cancer. The trauma, the captain said, "has been a common thread throughout my life".
At her lowest point, she took an overdose of pills – and immediately regretted it. "I stuck my fingers down my throat and threw up, and called my therapist for help," she said.
A gun would have denied her that moment of regret, she said.
The captain ended up in hospital for psychiatric treatment. Things have improved.
She met the man she was going to marry and got a job at a community mental health center. She now works in a residential peer support program in Manchester, On the Road to Wellness.
"Being able to find meaningful work has made a huge difference for me," she said. "All of this pain, all of the things that I've been through, they started to have purpose in this peer support work, and I was able to really connect with other people who understood and had been through things. similar," she said.
"For the first time in my life, I had a community of people who understood me in a way that I hadn't been understood in my entire life.
Rights and responsibilities
"Jane" was diagnosed with post-traumatic stress disorder five years ago, the result of multiple traumas she suffered during a career in law enforcement. She now works in the field of mental health. She didn't want her real name used because of where she works.
Jane owns a gun. She was also a victim of gun violence.
"I was held hostage with a gun when I was young … by someone who was robbing the place where I worked," she said.
For her, the problem is not mental illness, or even guns.
A gun is just an extension of the person holding it, Jane said. "So the problem is not about the gun; the issue is about violence and what are we doing about it," she said.
The discussion and solutions should focus on security, she said.
"If someone's not well, they shouldn't have a gun," she said. "Until they've proven themselves okay again."
Jane said she would like to see Safer Communities Act funding used to increase salaries and training for those already doing the work here in New Hampshire, from medical personnel to first responders.
"I love this state, and I think the state goes above and beyond to take care of people," she said. "We have many wonderful systems in place. But the staff are exhausted, and they are dropping like flies.
"That's where the money has to go."
For years Jane suffered from depression, insomnia and anxiety, and was long misdiagnosed. It became overwhelming.
One night she said, "I remember being home and far away, I heard a police car and I literally went into my closet on the floor and closed the door." She called a family member for help, she said, "knowing it wasn't real, but I physically felt the fear."
"I knew my brain wasn't right and I willingly admitted myself."
After undergoing therapy for PTSD called Eye Movement Densensitization and Reprocessing, she improved.
In his view, any new restrictions on gun ownership, such as red flag laws, cannot be based simply on a diagnosis of mental illness.
"It's about whether someone is okay," she said. "And if you're not well, then society has to intervene."
When she was hospitalized for her illness, she voluntarily gave up her weapons. "I made that choice," Jane said.
She understands both sides of the gun rights debate, Jane said. It supports background checks and waiting periods for gun purchases.
"And yes, I think there should be safeguards with mental illness," she said. "I think when people are in an acute state, they shouldn't have a gun."
It also draws the line to assault weapons. "An assault weapon is designed to kill a lot of people quickly and that's a bit more than you (need) to defend your home against an intruder," Jane said. "We now have cameras, we have alarm systems, we have pepper spray, we have handguns.
"You have the right to bear arms to protect yourself, your family and your community, but there is something different about an assault rifle," she said.
The Constitution gives Americans responsibilities as well as rights, Jane said. "We live in a country where we want safety, security and freedom," she said. "Well, it's a give and take."
"I think owning a gun is a responsibility," she said.
The captain said she does not believe gun violence is a mental health issue.
"Maybe there are mental health factors at play, but for me it's more about circumstances," she said. "What does it take to make people angry? What does it take for people to accumulate so much hate in their hearts that they would walk in and shoot 10 year olds?
"Society has to step in and choose what's most important, and that should be our children," she said. "It should be the most vulnerable among us that we choose to protect, not guns."