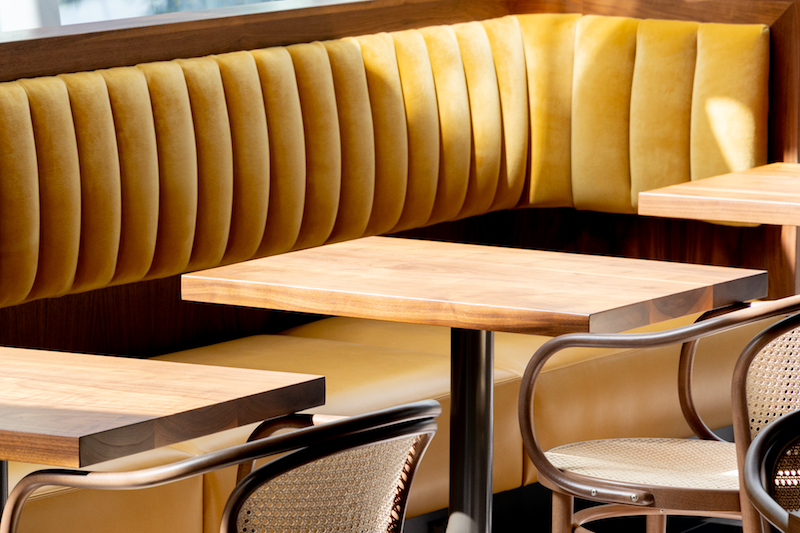 Shangri-La Hotel Miantiao restaurant in Vancouver closes
The restaurant as we so briefly knew it is undergoing a makeover.
The Italian-Chinese fine-dining restaurant inside the chic Shangri-La Hotel Vancouver has closed to make room for an exciting new chef and a redesigned concept.
Miantiao, which launched this summer, is on the verge of a major reset – but the venue isn't shutting down entirely in the process.
While Miantiao, as we knew so briefly, is already gone, in its place is a pop-up deal that's a bit of a teaser of what's to come in space, which will be an Italian restaurant.
Leading the work of the Kitchen Table Group project is a great local chef, Mark Perrier, who was the chef / opening partner of the famous Osteria Savio Volpe and its sister restaurant Pepino's Spaghetti House. He's also worked in other top Vancouver spots like Cibo Trattoria and CinCin, and knows a bit more about the meaty side of things through gigs with Two Rivers and the GTO Burger pop-up project.
Everything Perrier and the Kitchen Table team have in store at Shangri-La is being kept under wraps for now, but during the month of November diners can still grab a few items from the Miantiao menu alongside the "fai tu" from. family style of Perrier. dishes. "Fai tu" is an Italian term which basically means that the chef chooses the meal – sushi lovers may equate it with the "omakase" approach to dinner, for example. The revolving menu will be a clue of what will come under Perrier's leadership in the new restaurant.
The new restaurant is slated to open later this fall.
"I can't wait to introduce this new restaurant concept to Vancouver," Perrier explains in a press release issued on November 3, "but that's all I can say for now until the details will be announced in the coming weeks. In the meantime, I can't wait to create wonderful meals and memories in true Italian style!
Reservations for Perrier's do you The menu can be done online or by calling 604-695-115. The restaurant will continue to be open daily for breakfast (7:00 a.m. to 1:00 p.m.) and dinner (from 5:00 p.m. daily) The bar and lounge are open daily from 1:00 p.m.