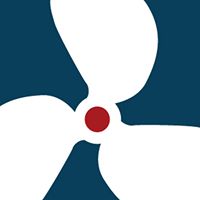 Veterans Art Exhibit to Open Memorial Day Weekend at Damariscotta Peace Gallery
DAMARISCOTTA – The Peace Gallery, a veterans-focused art collaboration, will open its first exhibit of veterans art on Friday, May 27, 2022.
The gallery will present retrospectives by two World War II veteran artists, Cabot Lyford and William Saltzman, as well as Vietnam veteran Ed Strausberg's World War II dioramas, as well as a juried show featuring artists and Maine's contemporary veteran craftsmen. Cabot Lyford, William Saltzman and Ed Strausberg have strong ties to Maine.
"Memorial Day honors the sacrifice of those who fought for our country," Peace Gallery founder and president Bernie DeLisle said in a press release. "We believe it is appropriate to focus our first exhibition on veteran artists of the Second World War generation, those who helped tell their stories through art."
The juried arts and crafts exhibition features works by local artist Jacques Vesery showcasing his sculpture, wearable art, paintings and more. Oil paints and graphite work by Kelsey Towle and other skilled seasoned artisans who work in a variety of mediums.
The show will be open to the public Tuesday through Sunday, closed Monday, Memorial Day through September; 25% of all sales will support veteran programs. The Peace Gallery is alcohol-free.
The Peace Gallery is a community-based and collaborative arts resource focused on veterans with the goal of fostering physical, mental and creative well-being. It is a lifelong learning center, performance space, wellness center and gathering place. It hosts exhibitions, lectures/discussions, workshops, musical performances, etc.