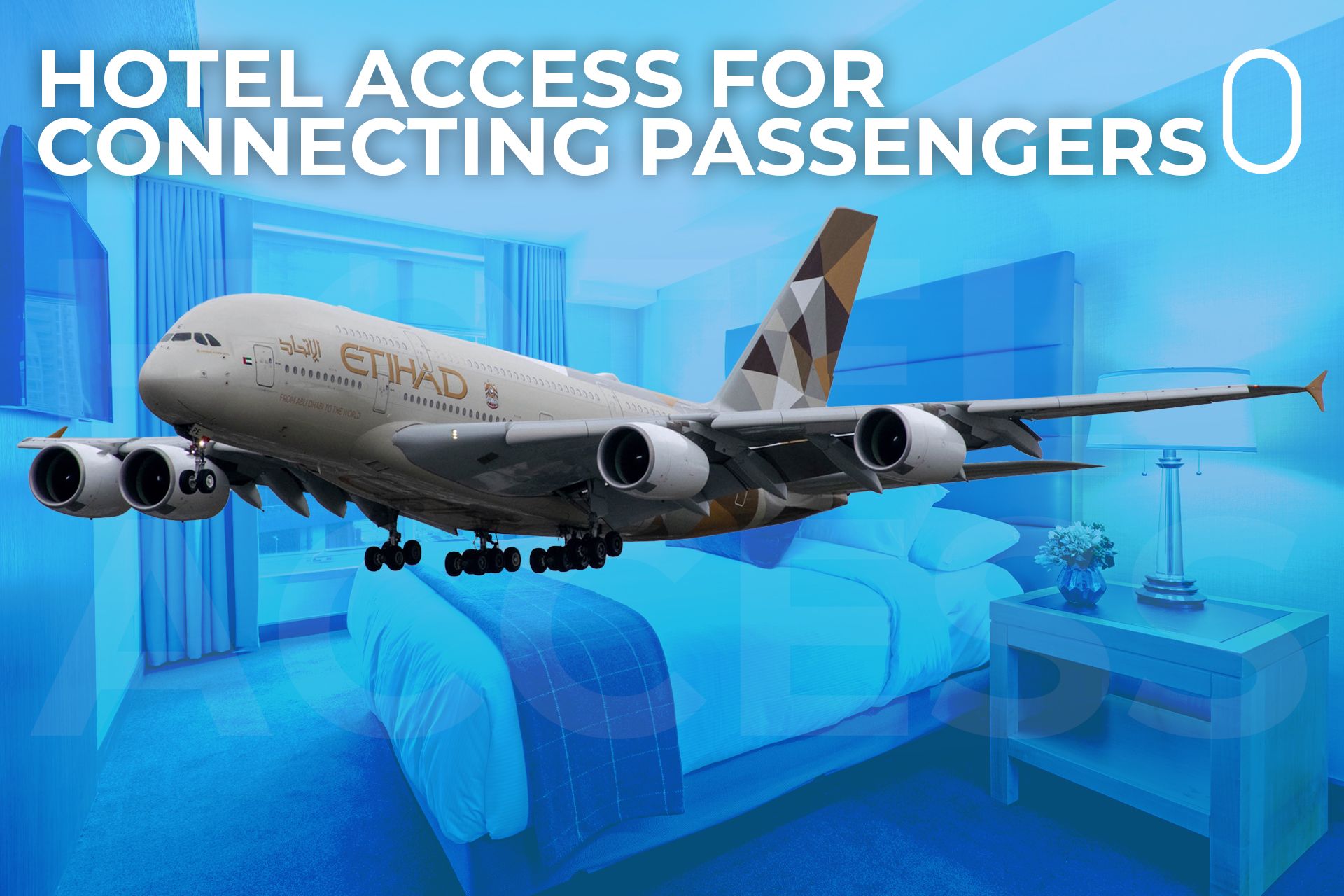 Which airlines allow connecting passengers to access the hotel?
While some travelers avoid layovers at all costs, sometimes a long layover is unavoidable. Many airlines hope to ease the pain of long layovers by offering free hotel rooms to travelers on eligible routes and boost tourism in their hub cities.
Here's a look at some of the airline's hotel benefits programs.
Airlines with the most generous stopover hotel programs
Emirates' Dubai Connect program is available to travelers in all fare classes. The primary qualifier is an itinerary with a connecting flight in Dubai, and the best connecting flight available requires a 10-24 hour layover. Travelers wishing to participate in the Dubai Connect program must register within 24 hours of their flight to Dubai. Emirates even provides a free visa on arrival, subject to UAE immigration approval.
Etihad Airways' stopover hotel program is marketed as a convenient way to explore Abu Dhabi for a stopover in your itinerary. The layover package must be booked at least 72 hours before the flight to Abu Dhabi and requires a layover of at least six hours.
Etihad Airways offers one of the best hotel stopover programs. Photo: Wikimedia Commons
Etihad offers free hotel rooms for all rate classes, but benefits vary. For Economy Class, travelers can book a stay of up to two nights at 60 participating three- and four-star hotels and receive the second night free. Business class travelers can enjoy a free night at a five-star hotel. First-class travelers can receive up to two free nights at a participating five-star hotel. There are eight hotels to choose from for business class and first class passengers.
Air China's transit and hotel accommodation program is available in most fare classes except "N" class, referred to as "Economy Superdeal" fare (all other Economy fare classes are eligible). Benefits include free public transportation and hotel accommodation for one night including breakfast. Accommodation is available in Beijing, Chengdu, Shanghai, Tianjin, Chongqing, Wenzhou and Wuhan, for inbound or outbound flights. The benefit is available to travelers with overnight layovers or same-day layovers of at least six hours.
Ethiopian Airlines offers free hotel rooms, including a bus service between Addis Araba Airport and the hotel for travelers with layovers between eight and 24 hours. The airline's website does not mention any restrictions based on fare class. The Interline Desk staff will also facilitate visas for travelers eligible for transit visas on arrival.
Turkish Airlines offers up to two nights of hotel accommodation. Photo: Wikimedia Commons
Turkish Airlines offers a stay of up to two nights at a hotel of its choice for economy class passengers with a layover of 12 hours or more and for business class travelers with a layover of nine hours or more. The program is available for passengers on connecting international flights via Istanbul Airport. Eligible travelers can apply at the airline's hotel desk at Istanbul Airport.
Hainan Airlines offers free hotel accommodation for passengers with long layovers at several Chinese airports. This includes next-day connections for domestic flights and passengers who arrive at an airport between midnight and 6 a.m. the next day and have a layover of more than six hours. The airline's website does not indicate any restrictions based on fare class. Meals and incidentals are not covered by the airline.
Stay informed: Sign up for our daily and weekly summaries of aviation news.
Other notable stopover programs
China Southern Airways is offering eligible travelers with a layover in Guangzhou lasting six to 48 hours a free night in a hotel. The service includes transport between the airport and the hotel, as well as breakfast. There are restrictions based on fare class and whether the itinerary is intercontinental or non-intercontinental.
Gulf Air offers hotel rooms for long layovers in Bahrain. Photo: Wikimedia Commons
Gulf Air offers free hotel rooms to connecting travelers at Bahrain International Airport with layovers between 7 and 24 hours. The Stopover Program is available to passengers with a purchased ticket value of $450 or more, although travelers who have paid less for their tickets can access the program for an additional fee. The airline also provides a free visa.
SriLankan Airlines offers free hotel rooms for travelers with a connecting flight in Colombo with a stopover between 12 and 24 hours. Meal vouchers are available for connecting travelers in Colombo with stopovers between eight and 12 noon. The minimum ticket purchase price is $350 for one direction and $750 for both directions to qualify for hotel benefits or meal vouchers. Passengers should make arrangements with the airline at least 48 hours prior to travel. Travelers are responsible for obtaining their visa.
It should be noted that airlines may not offer free hotel services to unaccompanied minors. Airline benefit programs are subject to change at any time and this list is not exhaustive. It's always wise to check with your airline directly for details of stopover benefits programs before booking flights.