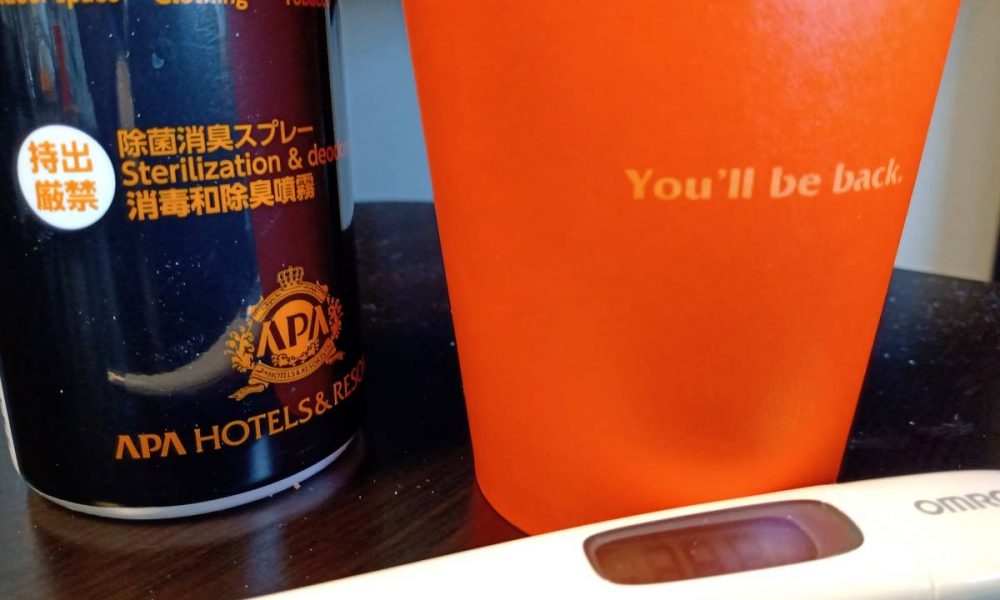 Who needs Kishida's stricter border rules?
APA Hotel (Always Pleasant Amenities) is an impressive outfit. Its total of more than 100,000 rooms for rent makes it by far the largest hotel chain in Japan. Female CEO Fumiko Motoya often appears on TV and is known for her right-wing views and outrageous hats.
I write these words from the APA Yokohama Bay Tower, which has 2,300 rooms. Mine is tiny – only 11 square meters – but the use of space is very efficient and the technology is first class.
Normally I would recommend it to anyone who wants a comfortable and cheap base for a few days of sightseeing or shopping in the area, especially since it has a large hot spring bath, a gym and several restaurants.
Unfortunately these are not normal times and I will not be using the excellent facilities.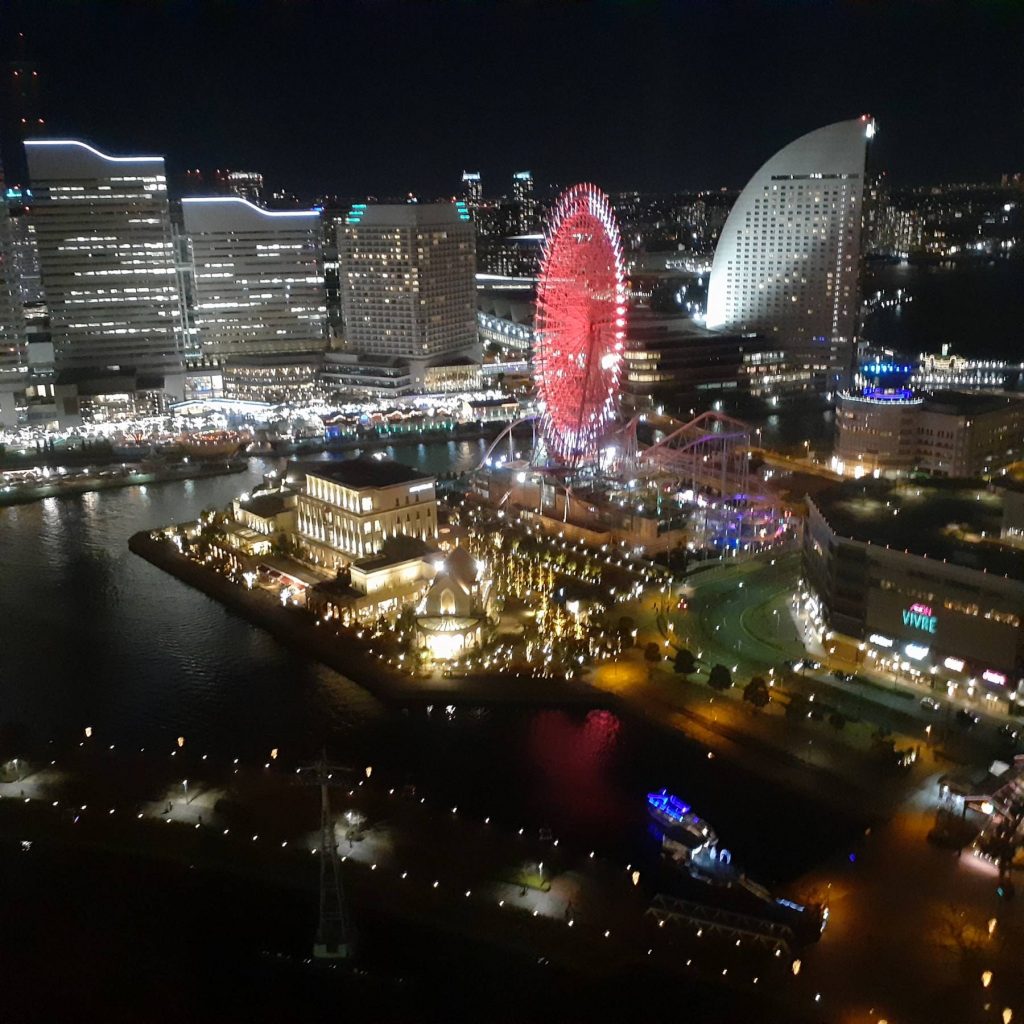 Like all the other "guests" of this otherwise empty hotel, I was brought here on a bus from nearby Haneda Airport and will be confined to my room for six days. We are in quarantine, a much stricter version than the sensitive "home isolation" type I experienced upon entering Japan last October.
This time, alcohol is not allowed. Fresh air and direct sunlight, those other great jet lag remedies, are also unavailable because windows are sealed. Exercise is out of the question. Either sit at the desk, lie on the bed, or squat in the tub. There is no other possibility.
As for food, it must be at room temperature, like the cold bentos that we – masked of course – collect three times a day from our outside door handles. You can order a delivery meal, but explicitly prohibited are pizza, ramen, gyudon, sandwiches, sushi, and other hot or chilled foods. Don't bother smuggling a bottle of champagne and a cordon bleu meal. A notice warns that all deliveries will be checked by quarantine officers stationed at the hotel, a process which "may take several hours".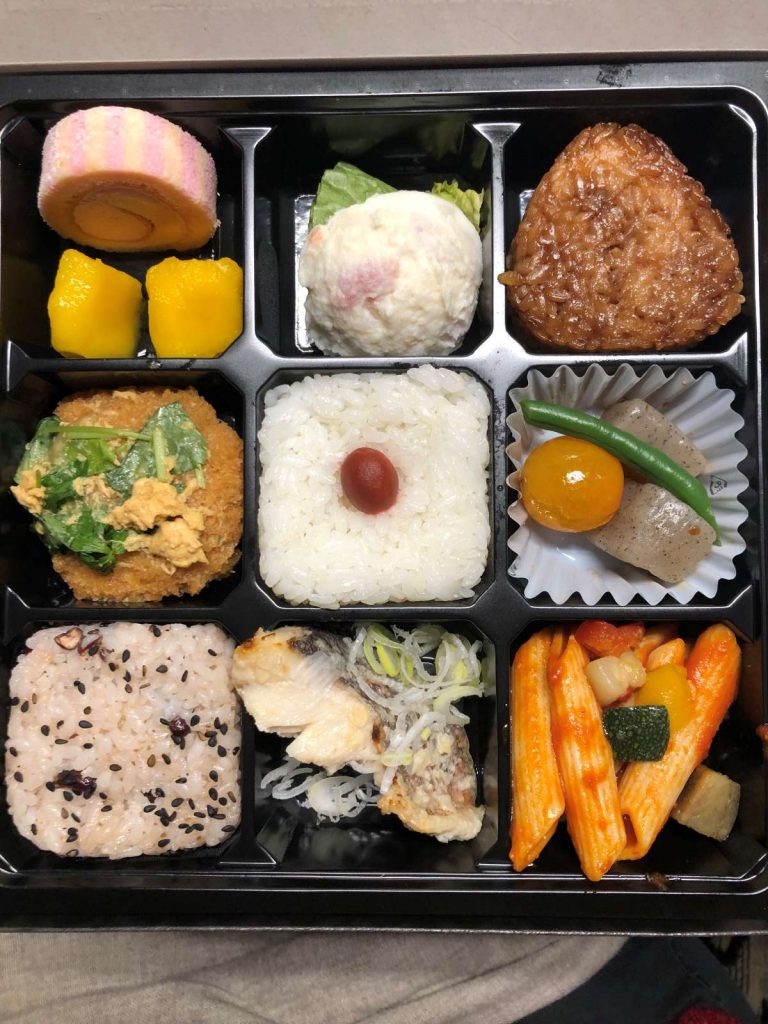 Regular announcements come from a loudspeaker in the ceiling, and a knock on the door at 7 a.m. tells me it's time to spit in a plastic tube and give it to a quarantine officer dressed in a combination of hazardous materials.
The AI ​​app on my phone will be in touch at random times, making sure I didn't get away and bar hop around the funky neighborhood of Noge. If I'm lucky, I may get a call from a real person asking for my temperature.
At one point, I managed to lock myself in late at night by pulling out an empty bento box. The elevators refusing to go down to the reception, I found myself wandering from empty floor to empty floor like the hero of Haruki Murakami dance dance dance. Luckily I ran into a lone security guard who arranged a spare key for me.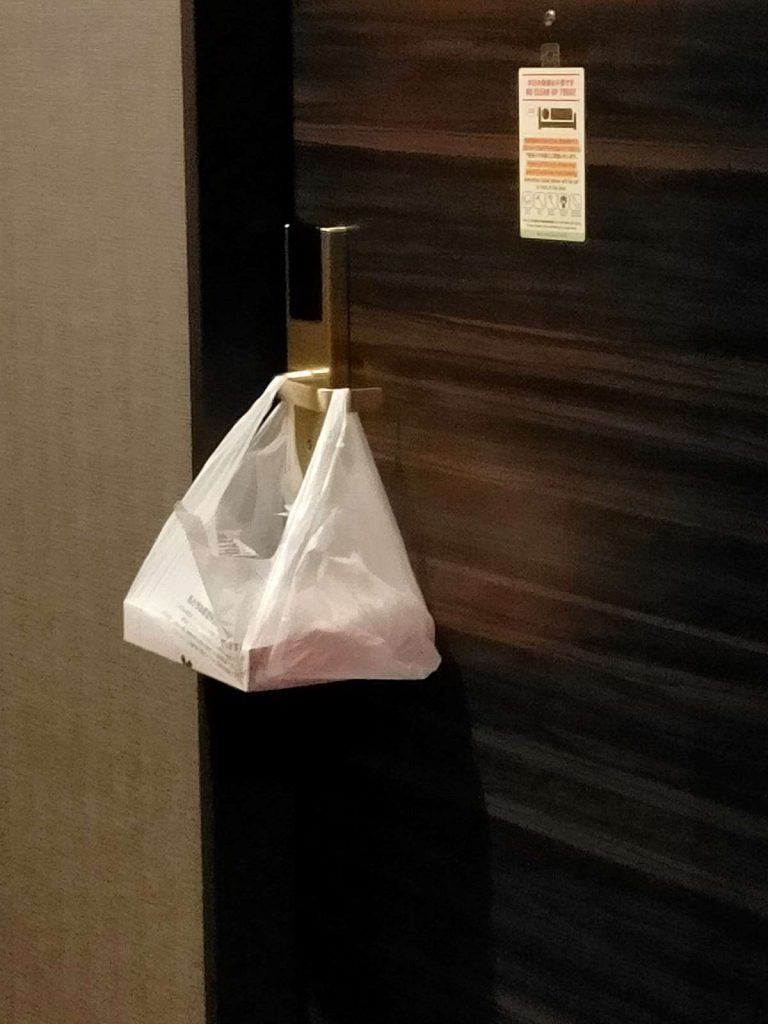 I don't want to pretend that all of this is some kind of cruel imposition. Hotel quarantine staff are always patient and helpful. The bentos are convenience store quality, although the mostly fried and processed food would be greatly improved by a few beers to wash it down.
Getting to the hotel
The same goes for Haneda entry procedures. The extra staff – mostly women, many of them non-Japanese – do a good job under pressure, but the system they operate in is extremely slow and cumbersome.
Delivering printouts of documents to smart phones proved particularly difficult, given my rudimentary computer skills and the poor performance of the airport's Wi-Fi. There was also a problem with my saliva, which is apparently of poor quality and took an abnormally long time to analyze.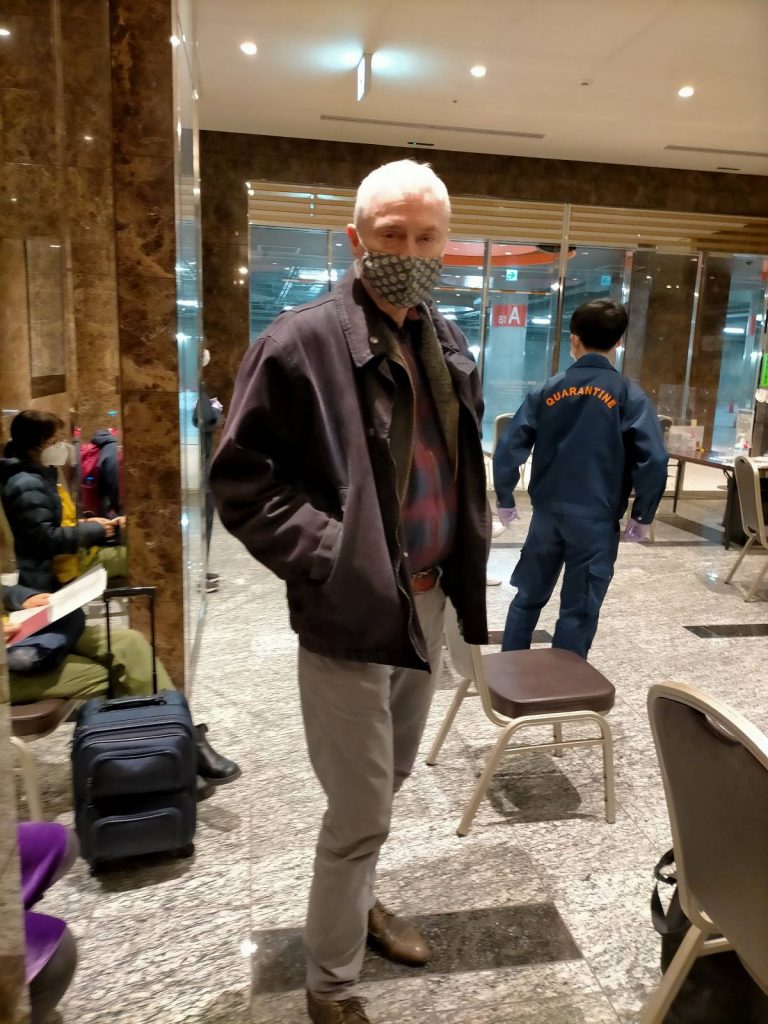 When I finally boarded the bus that would take me to the APA Hotel, I felt a wave of guilt. All the quarantined travelers inside were patiently waiting for me – including a Japanese woman in her twenties who had come from Texas with a one-year-old baby.
In total, it took me five hours from landing in Haneda to entering my room at 32n/a floor of the APA Yokohama Bay Tower.
Compare to Elsewhere
Needless to say, most other countries have imposed much tougher restrictions. Hong Kong imposes a three-week hotel quarantine and, unlike Japan, you have to foot the bill yourself. In December 2021, President Emmanuel Macron suddenly banned all British citizens from entering France.
Australia and New Zealand have been among the most draconian countries, barring their own citizens from returning home for more than a year. If the Australian Open tennis tournament had taken place in Japan, Novak Djokovic would probably now have "GOAT" (Greatest of All Time) status instead of being unceremoniously expelled from the country before having a chance to compete. Djokovic's sin: refusing vaccination.
Japan took a much less authoritarian view. At no point during the trip from North London to Yokohama was I asked to show my vaccination certificate.
In the global context, claims that Japan is returning to sakoku (closure of the country, from 1639 to 1854) are absurd, especially when some of the same voices were calling for the cancellation of the Tokyo Olympics just eight months ago.
Japan is also not alone in increasing the severity of restrictions at a time when the real damage is diminishing. Many European countries have continued to tighten, although confirmed COVID-19 deaths in the EU are at half the level of this time last year. So far, only Denmark has felt confident enough to return to the pre-COVID-19 regulatory regime.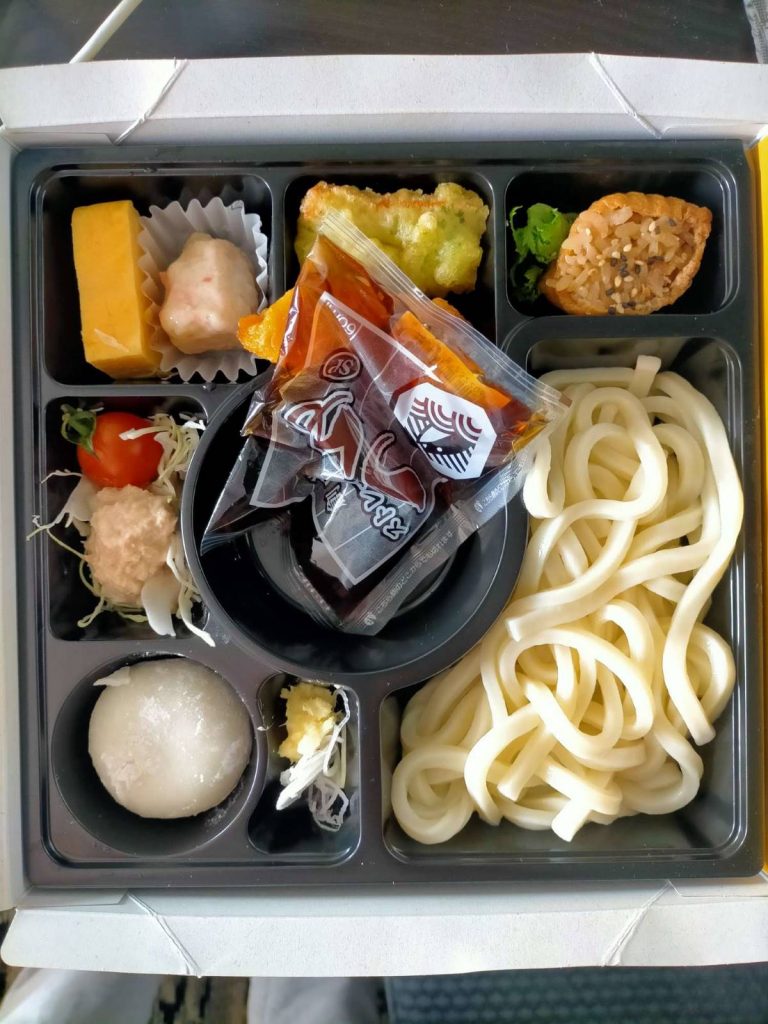 What about Japan?
The uniqueness of Japan's situation is that it is clearly one of the winners of the COVID-19 era.
Among populous and highly developed countries, it has by far the lowest rate of confirmed COVID-19 deaths and excess mortality, as calculated by The Economist magazine's machine learning system. This he achieved without mandatory lockdowns, penalizing the unvaccinated and other illiberal measures that have been widely adopted elsewhere.
Japan's common sense approach worked so well, so why change it now? After all, it is generally recognized that the Omicron variant is highly contagious but very mild. Stricter entry procedures will accomplish nothing.
The answer, it seems, is politics. Specifically, former Prime Minister Yoshihide Suga saw his approval ratings plummet to the point that he had to resign after a mini-spike in COVID-19 infections last summer.
In reality, there was nothing wrong with Suga's approach and the push was gone by the time his successor took over. Nevertheless, the political lesson was clear. Looking tough plays well with the public. Taking a more pragmatic approach risks sharing Suga's fate.
Judging by recent COVID-19 statistics, this highly disproportionate "waterside" policy has already failed, as it had to. Obvious political failure is rarely popular with the public, so political logic also suggests change.
Given its stellar record for dealing with the previous, much deadlier strains, Japan should be a world leader in "living with COVID", up there with Denmark. It still can be.
Author: Peter Tasker
Find the author's essays on JAPAN Striker on this link.